Karl Lagerfeld kinderkleding
-50%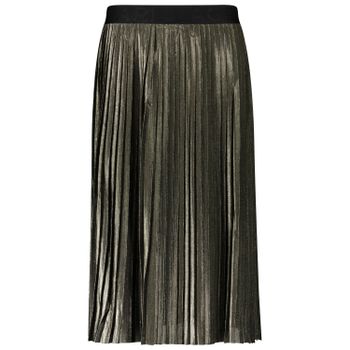 Karl Lagerfeld
Meisjes kinderrokje
78
,-
39

,-
Denkt u aan Karl Lagerfeld, dan denkt u meteen aan die mysterieuze man met paardenstaart die altijd is uit te tekenen in dezelfde zwart met witte outfit compleet met zonnebril.
En dat is duidelijk ook de inspiratie voor zijn eigen Karl Lagerfeld kids collectie. En de ontwerper is nergens zonder zijn witte Birmaan Choupette, dus de afbeelding van een van de beroemdste katten ter wereld mag zeker niet ontbreken in de ontwerpen van Karl Lagerfeld kinderkleding.
Qua kleuren houdt Karl Lagerfeld kids het vrij basic met spijkerbroeken zonder poespas en sweatshirts en t-shirts in tinten als wit, zwart en zacht roze. De shirts zijn veelal bedrukt met de afbeelding van de ontwerper, zijn voornaam of kat Choupette. Er zit qua kleur een uitschieter in wat feller roze of rood tussen maar in het algemeen heeft de ontwerper bij Karl Lagerfeld kinderkleding gekozen voor designs die goed passen bij zijn eigen unieke monochrome stijl.
Karl Lagerfeld is een Duitse modeontwerper, fotograaf en kunstenaar die al sinds de jaren 50 actief is en door de jaren heen werkte voor grote modehuizen als Balmain, Valentino, Fendi en natuurlijk Chanel en inmiddels wordt beschouwd als icoon in de modewereld, ook met zijn eigen collecties. In 2016 verscheen de eerste Lagerfeld kids collectie. Karl Lagerfeld is te herkennen aan zijn standaard outfit van een zwart kostuum met hooggesloten wit overhemd en onmiskenbare zonnebril.
-50%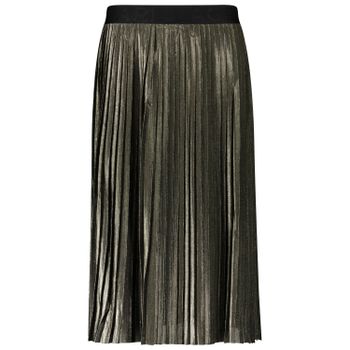 Karl Lagerfeld

Meisjes kinderrokje
78
,-
39

,-