Bonnie Doon sokken voor kinderen
Wanneer je echt gek bent op mode, is het altijd leuk om je kinderen ook modieus aan te kleden. De Bonnie Doon kindersokken en Bonnie Doon maillots zijn altijd on trend. Dit geldt überhaupt voor alle Bonnie Doon sokken. Bonnie Doon is altijd bezig met specialiseren en innoveren. De kindersokken zien er dan ook fantastisch uit. Je kind zal er in ieder geval hip en modieus bij lopen.
Het merk Bonnie Doon werd al in het jaar 1957 opgericht in Amerika. Er zijn bepaalde kernwoorden die je zeker kan toedichten aan het merk Bonnie Doon: "modieus", "kleurrijk" en "vrolijk". Het merk ontwerpt hele leuke en ook zeer kwalitatieve sokken. De Bonnie Doon kindersokken staan bekend om zeer goede kwaliteit en zien er top uit. Overigens specialiseert het merk zich niet enkel in sokken, maar ook in andere soorten beenmode. Denk hierbij aan Bonnie Doon maillots, of Bonnie Doon panty's.
Bij ons is het belangrijk om het assortiment breed te houden. Zo doen wij dit ook bij ons assortiment Bonnie Doon sokken. Ga voor fellere kleuren, of voor meer subtiele kleuren. Kies voor hetgeen past bij jouw kind. Maar één ding weet je altijd zeker: het gehele assortiment is bij ons altijd on trend!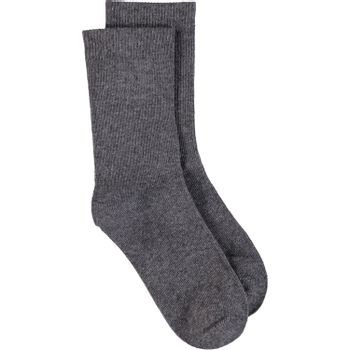 Bonnie Doon

Unisex kindersokken
4

,95