Merk kindercolberts
-50%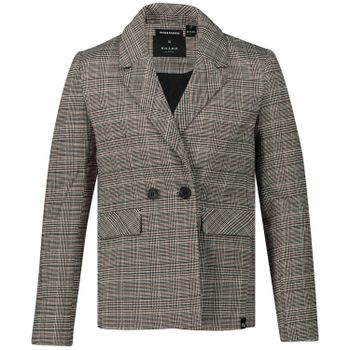 NIK&NIK
Meisjes kindercolbert
110
,-
55

,-
Kindercolberts zijn niet altijd makkelijk te vinden. Bij Coccinelle vinden we dat ook voor kinderen de mooiste kleding beschikbaar moet zijn. Vandaar dat we meerdere modellen aanbieden, zodat ieder kind zoiets moois kan krijgen als een kinder colbert.
Dat is namelijk een belangrijk stuk in de garderobe, dat bij speciale gelegenheden gedragen wordt. Als uw zoon of dochter naar school wil met een colbert, betekent dat dat hij of zij al vroeg een fashion sense heeft ontwikkeld. Dat moet zeker aangemoedigd worden. Een jasje of colbert is inderdaad een speciaal kledingstuk is, waarmee een kind zich speciaal voelt.
De colbert wordt meestal gedragen door heren, in combinatie met een broek in dezelfde stof, of als combinatie met een broek in een andere kleur en van een ander materiaal. De jongens colbert komt daar vandaan. Dames dragen ook colberts. Soms als onderdeel van een pak, de broek kan dan een rok zijn. Jasjes worden vaak op jeans gedragen voor een casual chic effect. Dat werkt ook heel goed met kindercolberts. Kunnen ze toch hun favoriete jeans aan en er tegelijkertijd elegant uitzien. Dat is geldt zowel voor jongens colberts als voor jasjes voor meisjes.
Kindercolberts worden met veel zorg ontworpen en gemaakt. Het zijn serieuze kledingstukken zonder onnodige details. De details die er wel zijn, bijvoorbeeld zakkleppen in contrastkleur, maken de kinder colbert bijzonder mooi. Kijkt u bijvoorbeeld maar eens naar de jongens colbert van Armani. Dat haute couture merk was de eerste die de colbert tot een comfortabel kledingstuk omtoverde. Ook een merk als Antony Morato weet die Italiaanse touch te geven aan zijn kinder colberts.
-50%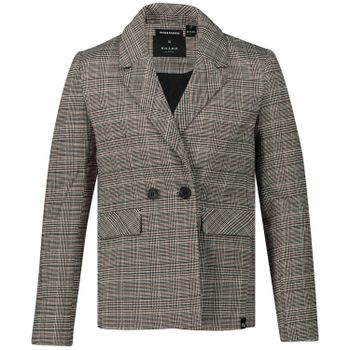 NIK&NIK

Meisjes kindercolbert
110
,-
55

,-